Auckland Vascular Surgery
Leading the way in the diagnosis and treatment of vascular disorders
Book a Consultation
Auckland Vascular Surgery
Leading the way in the diagnosis and treatment of vascular disorders
Book a Consultation
Auckland Vascular And Varicose Vein Clinic With Over 20 Years Of Experience
Dr. Peter Vann
Vascular and Varicose Vein Clinic
MBBS, FRACS (Gen), FRACS (Vasc), FRCS (Edin), FRCS (Eng)

Specialist vascular surgeon,
Auckland. Regional Vascular Service, Auckland City Hospital. Mercy Ascot Hospital Remuera, Vascular & Vein Clinic.

Former Head of Vascular Surgery,
South and East Auckland Vascular
Unit, Middlemore Hospital,
Auckland, New Zealand.

First New Zealand surgeon to
obtain the FRACS (Vascular Surgery)
by examination.

Trained under the tutelage of
vascular surgeons who worked
with Professors Michael DeBakey
& Stanley Crawford.
Read Full Bio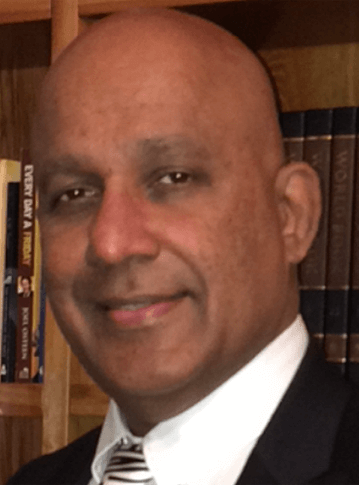 Testimonials
Dear Dr Vann, on behalf of my family I would like to thank you for your patience with dad. Your kindness and understanding towards him was greatly appreciated by all of us. Our mother held you in the highest respect and I will never forget the day you told her she had an amazing attitude towards her failing health.
Kindest regards,

His daughters
Dear Dr Vann, thank you so very much for all the wonderful care and expertise you have shown dad and our family. We really appreciate all you have done for our special family member.
Best regards,

Jennifer
To Dr Vann, heart felt thanks from us both. Thank you for the wonderful job you did on Bill's leg. Your expertise has given him a new lease on life. He is now able to look forward to a brighter future. We will both be forever grateful.

B & M
Peter, I wouldn't expect you to remember me or that 3 years ago on this very day you operated to unblock and clean out my carotid artery. One of the last patients in Mercy before Christmas closed down. I am forever grateful for your skill and ever friendly professional manner which has led to a full recovery and very busy and active life since with plenty of years left – I hope. Many thanks for what you did for me in 2013.
Kindest Regards,

Gary
Dear Peter, what a wonderful job you have done on my right leg which is now starting to look like it was in my late teens. The purple blue colour that I had in my right foot before your veins treatment is disappearing to the extent that it is now similar to my left foot. Thank you for your skills.
Kindest Regards,

Wayne
Dear Peter, my family would like to thank you and your team for the expert care you gave me to enable me back on my feet so soon. I am now able to walk without a stick and enjoying the fresh air. I look forward to be back running with the girls soon.

TL
Dear Dr Vann, I would like to offer you my sincere thanks for such a trouble free procedure. My recovery has been so comfortable. I was amazed and very appreciative.
Best Wishes

SE
Dear Dr Vann, on behalf of our family, I wanted to express our gratitude for the care you gave him. He had several years of pain free life thanks to the surgery you performed. We wish you all the best for the future.

SA
Dear Peter, you said to me in the operating room at Ascot "you are in God's hands" and so He looked after me, however, my wife and I believe steadfastly that God guided your skill, dedication, your faith and expert care that saved my life and we will be grateful for the rest of our lives for what you did.
Lots of love,

P & G
Dear Dr Vann, writing to say a big thank you for your wonderful professional care and expertise in helping my father with his vascular condition. Dad was so grateful to you for saving his leg and changing his life giving him several more years with his family (driving, enjoying family celebrations, mowing his lawns) thus creating lots more wonderful memories for us all to cherish. Thank you for considering to do his femoral leg bypass at the age of 89. He was graced by god in this life and so very fortunate to have come to you and received your skilful expertise. We will always remember and appreciate your gift of giving us our dad who lives on in our hearts always.
Kindest regards,

Virginia & all our family